'Implement Postal Banking Now!'
(This article first appeared in the March-April 2016 issue of The American Postal Worker magazine.) 
Congresswoman Eleanor Holmes Norton (D-DC) joined members of the Campaign for Postal Banking on Dec. 17 to make a special delivery to the biggest delivery organization of all – the U.S. Postal Service.
Norton and a coalition of 29 consumer, civic and labor organizations – including the APWU – presented more than 150,000 signatures on a petition urging the agency to implement postal banking. Deputy Postmaster General Ronald A. Stroman accepted the signatures at USPS headquarters, as postal banking activists filled the lobby.
The petition calls on the Postmaster General to take immediate action to establish low-cost financial services in the nation's post offices. Norton praised the groups for pursuing postal banking, saying they had "done more for the Postal Service than the Congress of the United States."
"Nearly 28 percent of U.S. households are underserved by traditional banks and are forced to turn to payday lenders, check cashers, and other financial predators, spending on average 10 percent of their income on fees and services," the petition says."The figure is a shocking 53.6 percent among African-American households," said Melanie Campbell, president and CEO of the National Coalition on Black Civic Participation. "These petitions are a down payment on what's to come. We will continue to fight for new and expanded service and our public Postal Service."
Rev. Graylan Hagler, who led the movement to drive financial predators from the nation's capital, said pay-day lenders and check-cashing companies prey on poor communities that banks don't serve. "It makes great sense that these vital services would be offered through the Postal Service," he said. "You're located in every community – urban and rural and suburban."
Rich Fiesta, executive director of the Alliance for Retired Americans, pointed out that the average income of Social Security recipients is just $25,000 per year. "Having the Postal Service – with 30,000 post offices around the country – provide banking makes it easier for seniors to survive," he said.
Roger Hickey of the Campaign for America's Future, vowed to make postal banking an issue in the presidential campaign, noting that Sen. Bernie Sanders (I-VT) had already endorsed the idea.
"Tens of millions of seniors rely on the U.S. Postal Service as one of the most trusted institutions in America," said Alex Lawson, executive director of Social Security Works. "It's the perfect fit to offer no-fee ATMs and electronic funds transfer."
Speaking after the event, APWU President Mark Dimondstein said that through postal banking, the USPS "can provide universal service while strengthening the public Postal Service and protecting good jobs that our communities need."
The following organizations joined the petition drive: A Grand Alliance to Save Our Public Postal Service, Alliance for Retired Americans, Americans for Financial Reform, American Federation of Government Employees, American Postal Workers Union, Brave New Films, Campaign for America's Future, Campaign for Postal Banking, Center for Effective Government, Center for Study of Responsive Law, Coalition of Black Trade Unionists, Commonomics USA, Communications Workers of America, Consumer Action, Daily Kos, Deluge, Democracy for America, Essential Information, Farm Aid, Hightower Lowdown, Jobs with Justice, National Coalition on Black Civic Participation, National People's Action, People for the American Way, Progressive Democrats of America, Public Citizen, Social Security Works, United for a Fair Economy and USAction
---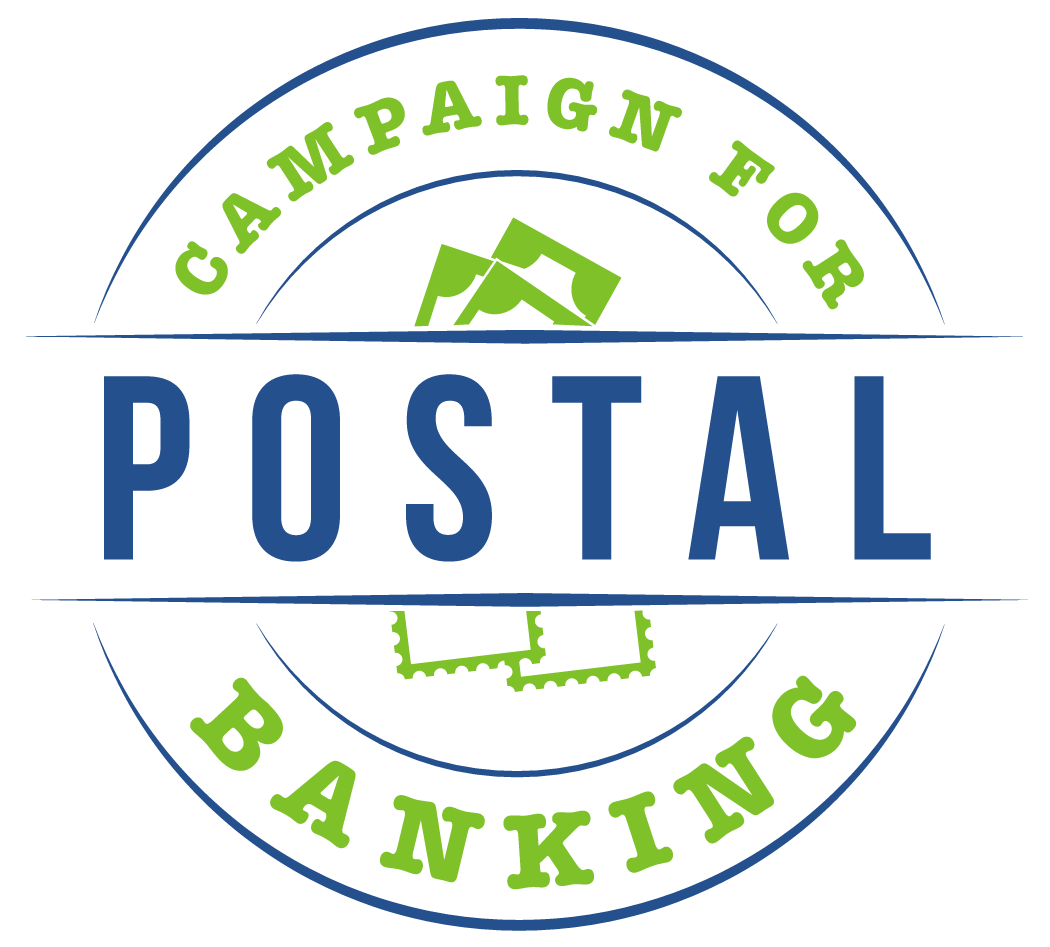 Campaign for Postal Banking
The Campaign for Postal Banking is a coalition of consumer, worker, financial reform, economic justice, community, civic, and faith-based organizations calling for low-cost, consumer-driven financial services via the Postal Service. Products and services could range from check-cashing to bill payment to savings accounts to small loans. Postal banking would benefit consumers who do not have access to traditional banks. The expansion of services will also strengthen our public Postal Service. To learn more, visit www.campaignforpostalbanking.org.
Stay in touch with your union
Subscribe to receive important information from your union.