Health Plan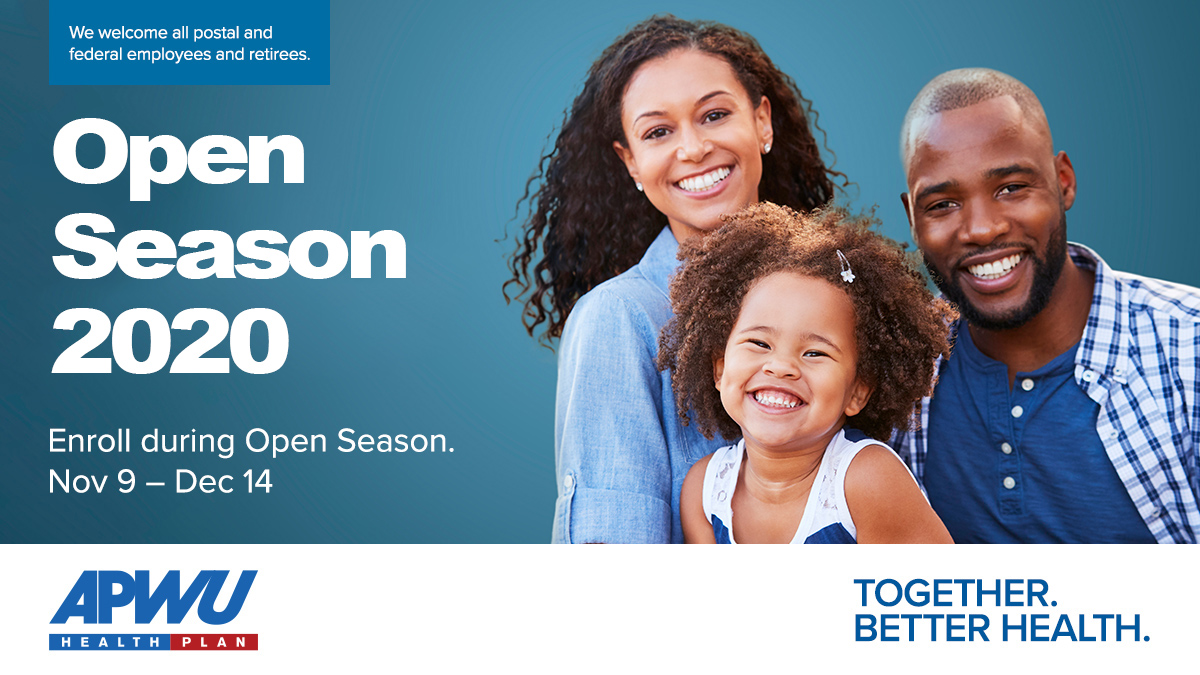 Open Season Hotline: (800) PIC-APWU      

Open Season E-mail: virtualopenseason@apwuhp.com
The APWU Health Plan is one of the five largest health plans in the Federal Employees Health Benefits (FEHB) Program, and has been protecting APWU members, retirees and federal employees since 1960.
The APWU offers two great health care options for postal and federal employees and their families.
For more information, visit the APWU Health Plan Web site, www.apwuhp.com, or call or write to:
APWU Health Plan
799 Cromwell Park Drive
Suites K-Z
Glen Burnie, MD 21061
Tel: 410-424-2852
Claims-related correspondence should be sent to:
APWU Health Plan
PO Box 1358
Glen Burnie, MD 21060-1358
Tel: 800-222-2798
e-mail: information@apwuhp.com
">
Get Ready for Open Season During a Pandemic
(This article first appeared in the November/December 2020 issue of the American Postal Worker magazine)
This Open Season comes with many challenges. Your health and safety is our number one priority. I have two big recommendations for you this Open Season: get your flu shot and, if possible, go virtual! Take your best shot at avoiding the flu this season.
The flu affects millions of people each year and can result in severe illness, hospitalization and even death. A flu shot is your best defense to help to protect yourself and the people around you from seasonal flu. The Centers for Disease Control and Prevention (CDC) believes it is likely that flu viruses and the virus that causes COVID-19 will both be spreading this fall and winter (during Open Season). In this context, if you are able, getting a flu vaccine will be more important than ever. It will not only reduce your risk from flu but also help conserve potentially scarce health care resources. Protect yourself and your family with a flu shot. The CDC recommends annual flu vaccinations for everyone six months and older (with few exceptions). Getting an annual flu shot is an effective way to:
Help prevent the seasonal flu,