Health Plan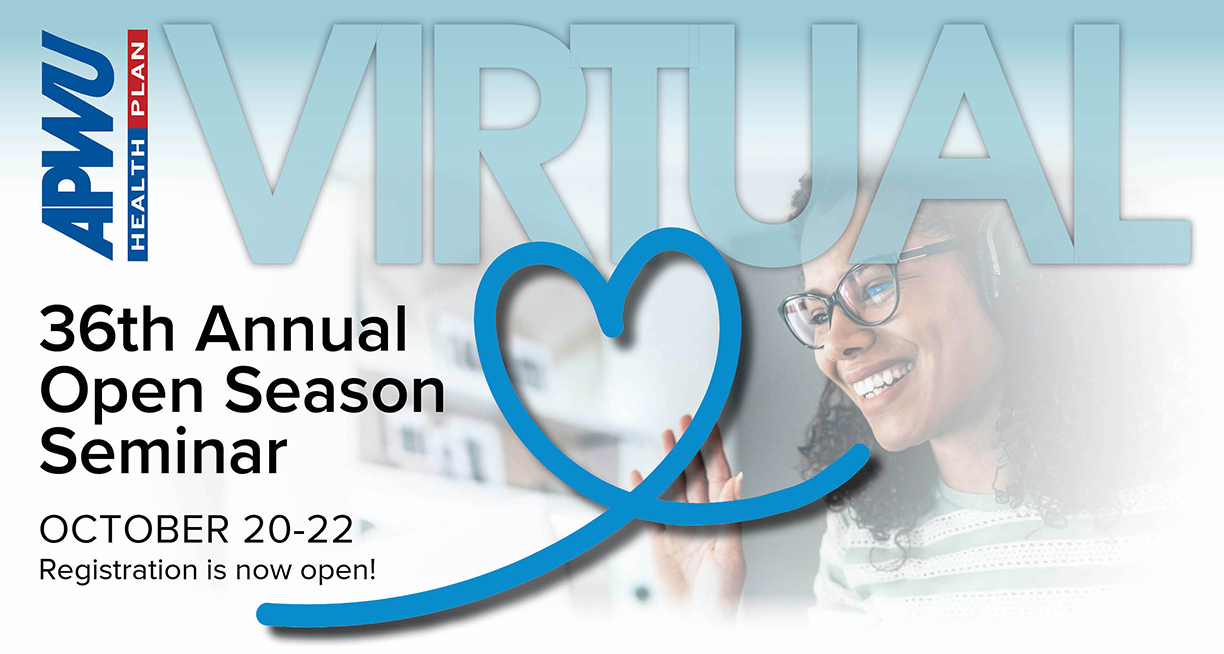 For more information: https://www.apwuhp.com/events/ 
The APWU Health Plan is one of the five largest health plans in the Federal Employees Health Benefits (FEHB) Program, and has been protecting APWU members, retirees and federal employees since 1960.
The APWU offers two great health care options for postal and federal employees and their families.
For more information, visit the APWU Health Plan Web site, www.apwuhp.com, or call or write to:
APWU Health Plan
799 Cromwell Park Drive
Suites K-Z
Glen Burnie, MD 21061
Tel: 410-424-2852
Claims-related correspondence should be sent to:
APWU Health Plan
PO Box 1358
Glen Burnie, MD 21060-1358
Tel: 800-222-2798
e-mail: information@apwuhp.com
">
Cause of Asthma
(This article first appeared in the July/August 2021 issue of the American Postal Worker magazine)
No one really knows what causes asthma. What we do know is that asthma is a chronic inflammatory disease of the airways. When airways come into contact with a trigger, they become inflamed, narrow and filled with mucus. When people with asthma have an attack, their airways narrow and it gets hard to breathe. This can result in spasms of the muscles around the airways, inflammation and swelling of the mucosal membrane that lines them, or high amounts of mucus inside them. You might have shortness of breath, wheeze or cough as your body tries to get rid of the mucus. While we do not know all the things that can cause asthma, we do know that genetic, environmental and occupational factors have been linked to developing asthma.