Health Plan
The APWU Health Plan is one of the five largest health plans in the Federal Employees Health Benefits (FEHB) Program, and has been protecting APWU members, retirees and federal employees since 1960.
The APWU offers two great health care options for postal and federal employees and their families.
For more information, visit the APWU Health Plan Web site, www.apwuhp.com, or call or write to:
APWU Health Plan
799 Cromwell Park Drive
Suites K-Z
Glen Burnie, MD 21061
Tel: 410-424-2852
Claims-related correspondence should be sent to:
APWU Health Plan
PO Box 1358
Glen Burnie, MD 21060-1358
Tel: 800-222-2798
e-mail: information@apwuhp.com
Is a Generic Available?
(This article first appeared in the March/April 2020 issue of the American Postal Worker magazine)
If you've needed a prescription filled recently, there's a good chance a generic is available. According to the U.S. Food and Drug Administration (FDA), almost 80% of fills are generics over brand-name drugs. If you are filling your prescriptions with a brand-name drug, you may be paying more than you could for your medications. What is a generic medication?
35th Annual Open Season Seminar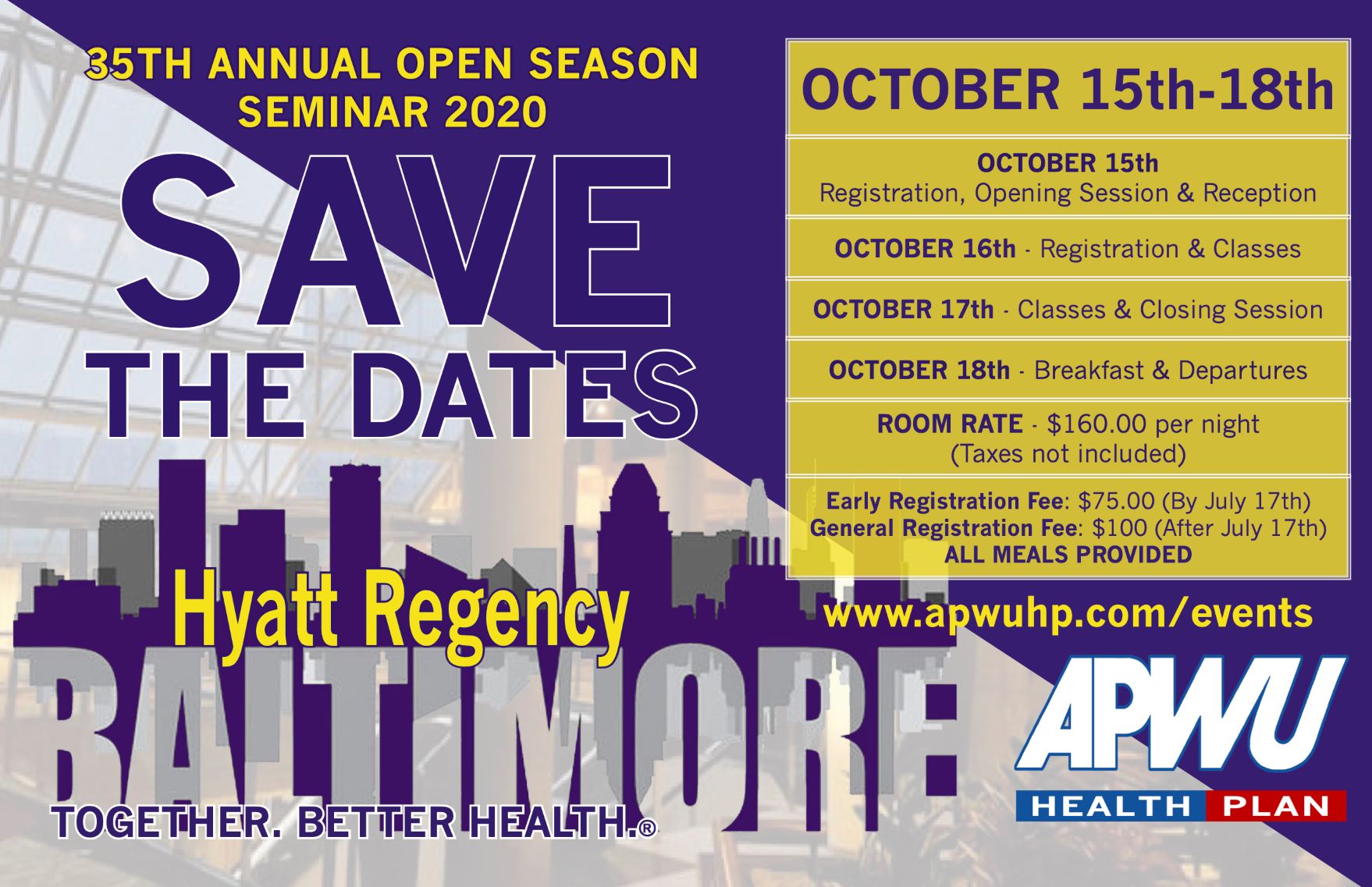 More Information: www.apwuhp.com/events
Please plan on arriving in time to attend the opening session on Thursday, October 15, from 2 to 5 p.m.