Health Plan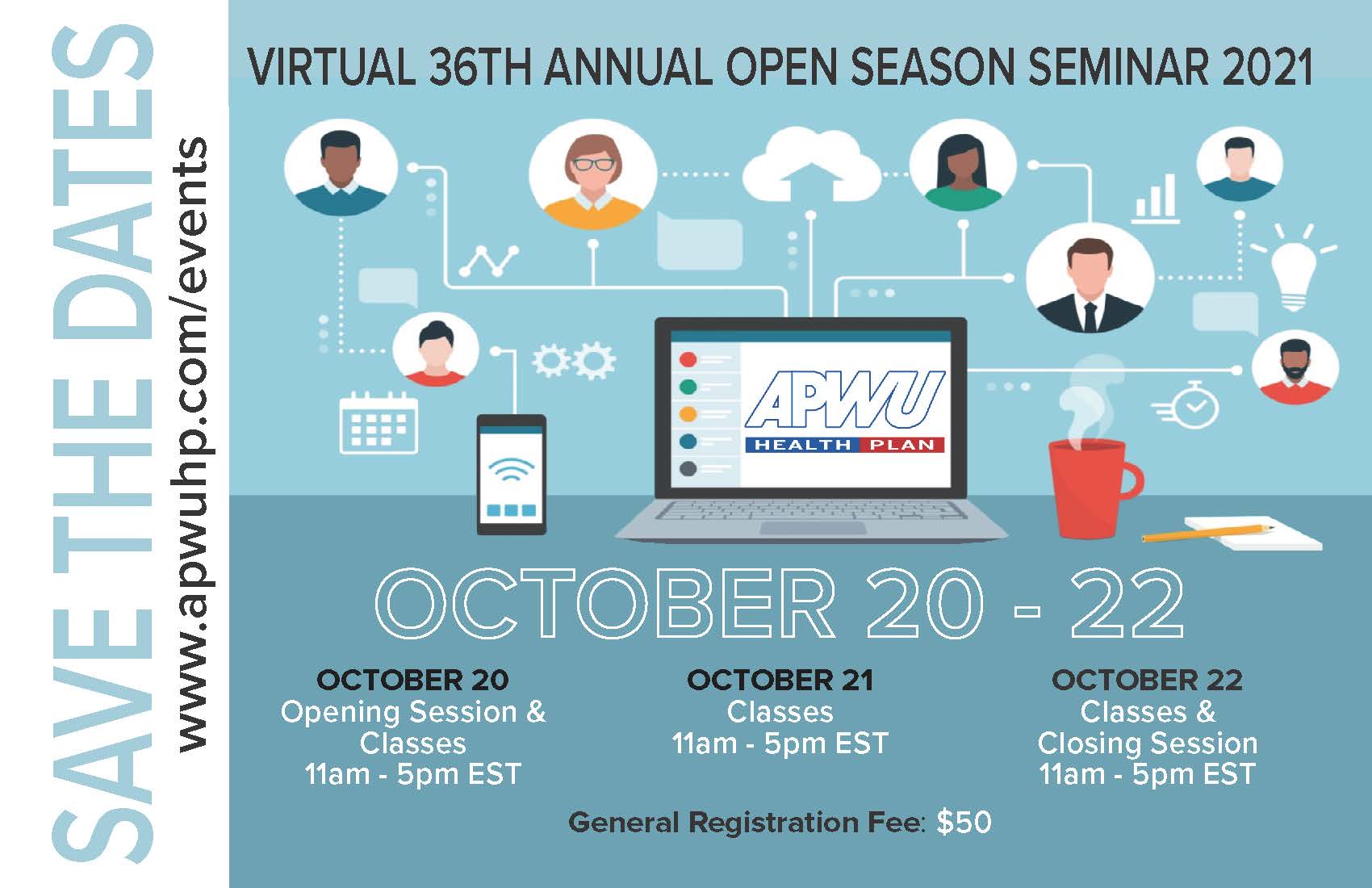 For more information: https://www.apwuhp.com/events/
The APWU Health Plan is one of the five largest health plans in the Federal Employees Health Benefits (FEHB) Program, and has been protecting APWU members, retirees and federal employees since 1960.
The APWU offers two great health care options for postal and federal employees and their families.
For more information, visit the APWU Health Plan Web site, www.apwuhp.com, or call or write to:
APWU Health Plan
799 Cromwell Park Drive
Suites K-Z
Glen Burnie, MD 21061
Tel: 410-424-2852
Claims-related correspondence should be sent to:
APWU Health Plan
PO Box 1358
Glen Burnie, MD 21060-1358
Tel: 800-222-2798
e-mail: information@apwuhp.com
">
Vaccination Health
(This article first appeared in the March/April 2021 issue of the American Postal Worker magazine)
Vaccines are part of a plan for overall optimum health. Unlike most medicines, which treat or cure diseases, vaccines can prevent them. A vaccine stimulates your immune system to produce antibodies, exactly like it would if you were exposed to the disease. The Health Plan covers in-network CDC-endorsed vaccines at 100 percent; making them free for our members.