Presumption of Service Connection for Select Diseases Associated with Lejeune Water
(This article first appeared in the March-April 2017 issue of The American Postal Worker magazine.)
By Human Relations Director Sue Carney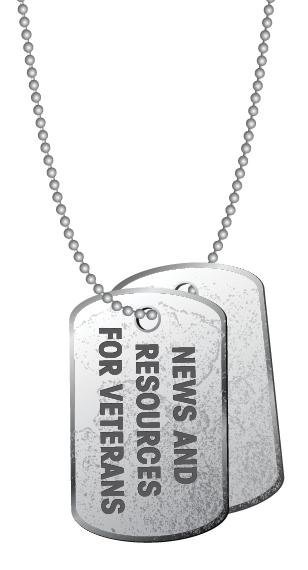 The Department of Veterans Affairs (VA) published new regulations establishing a presumptive service-connection for eight diseases associated with the once contaminated water supply at Camp Lejeune, NC. The amendment applies to all veterans, including former reservists and National Guard members, who served 30 or more days (cumulative) of active duty between August 1, 1953 and December 31, 1987 at the marine base or the USMC Air Station New River. Qualifying veterans are entitled to disability compensation benefits.
During this time, two of the water-supply systems for Camp Lejeune were soiled. More than 70 harmful chemicals were present in the water. The toxins originated from a variety of sources including an off-base dry cleaning company, underground fuel tanks, on-base industrial activities and a radioactive dumpsite located close to a camp's rifle range.
Poisoned water was pumped for nearly 35 years throughout the base and its satellite camps to family housing, barracks, administrative offices, schools and the hospital as well as to industrial and recreational areas. Many believe military officials concealed the problem and failed to take appropriate action to resolve the life-threatening issues.
Hundreds of thousands of base residents, military personnel and civilian employees who used or consumed the chemically contaminated tap water were exposed to toxins that were 240-3,400 times the levels permitted by safety standards. As a result, many who lived or worked on the base became gravely ill or suffered other maladies – far more than the VA opted to accept under its rule change. Victims also claim officials neglected to warn them of the health risks after being exposed.
Adding insult to injury, the VA is only recognizing adult leukemia, aplastic anemia and other myelodysplastic syndromes, bladder cancer, kidney cancer, liver cancer, multiple myeloma, non-Hodgkin's lymphoma and Parkinson's disease as presumptive service-connected disabilities. They claim there is not enough scientific and medical evidence to support the inclusion of other conditions. This is unreasonable when considering the extraordinary number of people with Camp Lejeune in their background who were diagnosed similarly with other conditions or who endured parallel problems such as infertility, miscarriages and birth defects.
Many veteran organizations and other interested parties voiced objections to portions of the 'presumptive' criteria - specifically the 30-day minimum requirement, the omission of amphibious vessels and the exclusion of many other conditions including those already presumed service-connected under the Camp Lejeune Families Act of 2012. The VA dismissed their concerns, but maintains relevant information will continue to be reviewed as it becomes available. This is likely little consolation to veterans and their families who already waited decades to be acknowledged.
The final rule is effective March 14, 2017. It can be found on the Federal Register entitled Diseases Associated With Exposure to Contaminates in the Water Supply at Camp Lejeune, dated January 13, 2017.
Veterans and family members who are experiencing health issues that may be related to the water contamination should contact their primary physician and are encouraged to file a claim which will be approved on a case-by-case basis. Individuals who do not qualify for compensation under the presumptive rules may still be eligible for free health care for 15 conditions covered under the Camp Lejeune Families Act of 2012. Reimbursement for out-of-pocket medical expenses and remaining medical costs for family members are payable by the VA only after health plan payments are applied. Surviving spouses and dependents may be entitled to Dependency and Indemnity Compensation benefits.
The VA established an online application process and helplines for veterans and their families. Veterans should call 877-222-8387 or visit www.va.gov/healthbenefits/apply. Family members should contact 866-372-1144 or visit https://www.clfamilymembers.fsc.va.gov. To learn more visit www.va.gov.
Stay in touch with your union
Subscribe to receive important information from your union.